News
ARFF Training Center Engineering Team Going Strong
If you've read anything about the design and construction of ARFF training centers, chances are you have also heard about Morrison-Maierle. Going strong since the early 1990s, Morrison-Maierle has provided both small- and large-scale Aircraft Rescue and Fire Fighting (ARFF) training center designs throughout the country. And the team doesn't seem to be slowing down anytime soon.
"In the early 90s, the airport manager in Helena (Montana) wanted to have a training center," said Tim Orthmeyer, PE, who recently retired from his airport engineering career but remains connected to Morrison-Maierle's ARFF project work. "It came online in 1996—and Nick has heard me say this before—it was an exciting project, but I thought it would be a once-in-a-lifetime kind of experience."
Nick is Nick Enblom, PE, who has worked with Tim not only on airport engineering work, but also on ARFF projects in Morrison-Maierle's Helena office. Since the late 90s, that "once-in-a-lifetime project" has developed into ARFF centers at some of the country's biggest airports, including their current effort at the Philadelphia International Airport.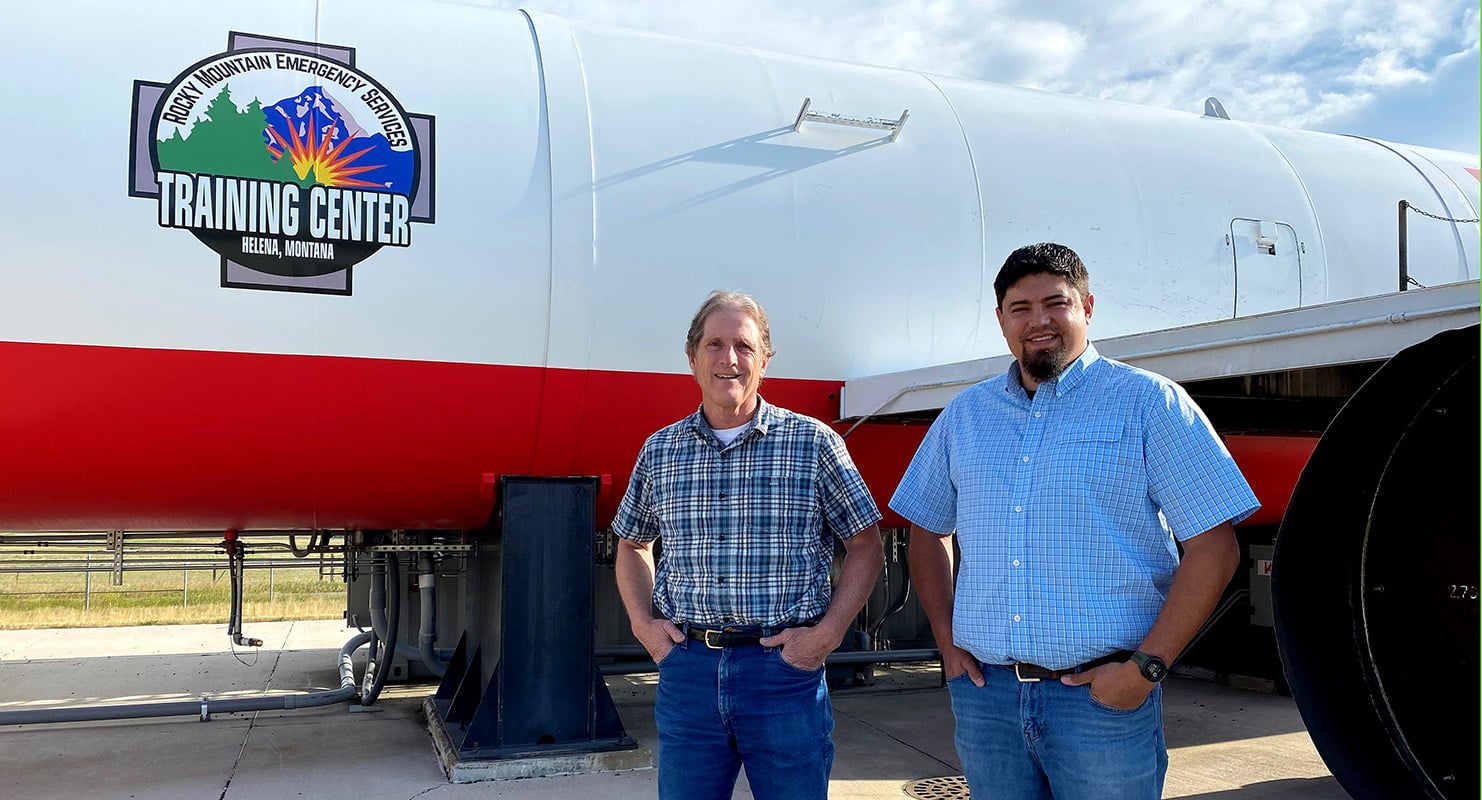 A Niche Market
Currently, Morrison-Maierle is a leader when it comes to ARFF center design. With approximately 20 training centers in the country, Morrison-Maierle is the only firm with a staff dedicated to this specialty. While ARFF center design may be part of an airport's prime consultant's contract, they don't always have the experience or expertise to do this work.
"That's why we're working in Philadelphia," says Nick. "I think the airport literally found Tim on a Google search that was associated with the center he designed in Alaska, and they said, 'That's what we want.'"
When executing the design or upgrade of an ARFF center, Tim and Nick also have several resources at their fingertips because of Morrison-Maierle's multidisciplinary approach to engineering design.
"The fact that Morrison-Maierle can design a complete training center using its in-house capabilities—electrical and mechanical engineering, water and wastewater design, civil, survey, structural—that's what sets us apart," said Tim.
Services and Projects of All Sizes
After the Helena project was successfully launched in 1996, airports in Kenai, Alaska, San Bernadino, California, and the State of Hawaii lined up next. All were new projects, but the team has done upgrades or rehabilitations—like those in Detroit and Dallas-Fort Worth.
In addition to new requirements from the FAA (Federal Aviation Administration), advances in firefighting technology have required many training centers to update their equipment, another specialty of Tim and Nick's. Morrison-Maierle spends time doing site evaluations for upgrades thanks to their experience and familiarity with the equipment needed to train firefighters.
A Privilege to Help First Responders
Both Tim and Nick share the same enthusiasm for this unique part of airport engineering.
"ARFF centers are just different than our normal airport engineering work. There's electrical, structural, water—every piece of it all in one project. Lots of times, they'll remodel classrooms or a training tower, so you get a building project plus a civil project at the same time. It's cool to see it all come together," said Nick.
And they both say that besides their consulting duties as engineers, they enjoy providing firefighters with the training facilities that help them do their jobs.
"It's rewarding to help the firefighting community as they are the real heroes—our firefighters and first responders. Supporting that group of people, that's rewarding," said Tim.