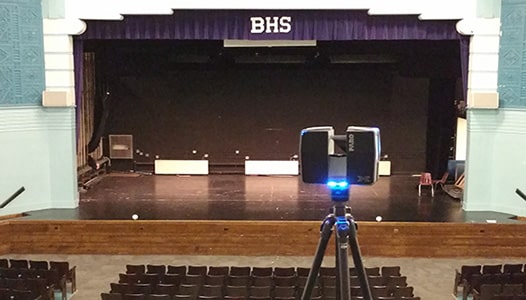 A Cost-Saving Solution for Your Design Team
Data collected from 3D laser scanning is critical to informing the design and construction process. Early data can help us identify potential issues before they are encountered in the field.
Our 3D laser scanning services efficiently and effectively capture the data necessary to accurately analyze and model the existing conditions of real-world structures and environments.
Services
Accident reconstruction modeling

Building Information Modeling (BIM)

Existing condition analysis and evaluation

Historic preservation support documentation

Industrial facilities updates

Surveying