Airports
The Ins and Outs of Wood-Based Shear Walls
By Aubrey Yerger, PE
There are many types of wood-based shear wall solutions to choose from when designing a wood-framed building. There are three types of shear walls I use day in and day out, on a wide variety of projects:
wood studs with gypsum sheathing
wood studs with wood structural panel sheathing
pre-fabricated shear wall panels
Each has its strengths, and you might wonder which is the best for your new, upcoming project.
Wood Studs with Gypsum Sheathing
Gypsum sheathed wood stud shear walls can serve double duty as interior partition walls because many times there is already gypsum sheathing used for a finishing surface, which can result in cost savings for your project. The use of gypsum is great in buildings that have long, uninterrupted extents of the wall—think apartment buildings. These types of shear walls have low capacities and a maximum height-to-width ratio of 2, which is why long lengths are needed. Keep in mind if your project is in an area of high seismicity, there may be building height restrictions for using this shear wall system.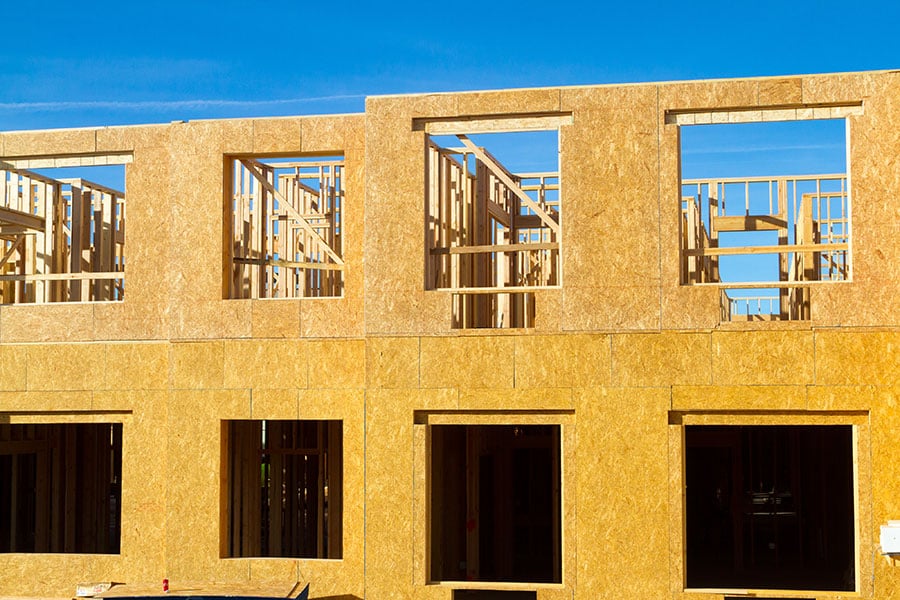 Wood Studs with Wood Structural Panel Sheathing
Walls sheathed with wood structural panels offer greater strength and flexibility than gypsum sheathed walls. Their assembly can vary by sheathing thickness, sheathing on a single side or both sides, as well as the size and spacing of fasteners. The maximum height-to-width ratio between floor levels for this type of shear wall is 3.5. However, capacity reductions are required for aspect ratios greater than 2. In many circumstances, exterior walls have wood structural panels for support of finishes, so at these locations, the sheathing is already anticipated. However, if interior shear walls are needed for lateral resistance, wood structural panel sheathing would be added to the wall assembly.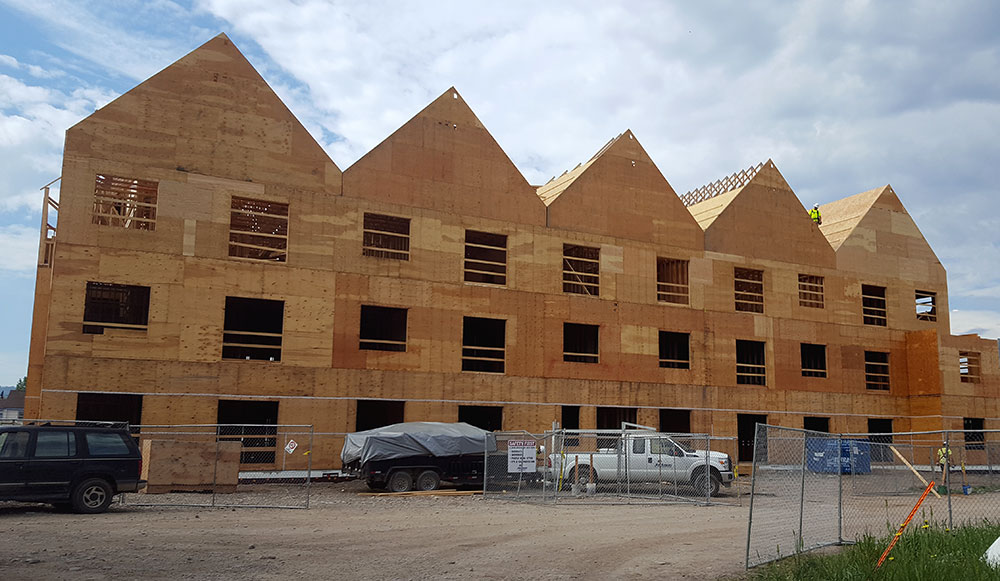 Pre-Fabricated Shear Wall Panels
Pre-fabricated wood panels are great for locations where the wall lengths provided do not meet code-required aspect ratios of conventional shear walls—think lots of glazing. They also provide higher levels of load resistance per foot than the wood sheathed walls. These panels are tested by third-party agencies in order to develop and publish wall panel capacities. Standard panel sizes include 12, 18, and 24-inch widths with wider panels providing greater capacities. Although these panels can provide solutions in tight spaces, they are not as cost-effective as their conventional farming counterparts.
Which Option is Best?
Each of the shear wall types described above has certain benefits and provides a wide variety of options for lateral design when used in the appropriate application. Always remember, sometimes a combination of shear wall types may be the right answer for your building.
Which Shear Wall Option fits your next project? Contact Aubrey