News
Morrison-Maierle Celebrates 75th Anniversary
Morrison-Maierle employee-owners will spend 2020 in celebration as January marks its year-long 75th anniversary.
Founded in 1945 by John Morrison, Sr. and Joe Maierle, Morrison-Maierle has grown into a multi-discipline engineering firm focused on providing practical solutions and exceptional client service.
When John and Joe first met in the Highway Department of the Montana Department of Transportation, Montana lacked interstates, bridges, and modern-day transportation systems. In many parts of the state, transportation was nothing more than single-lane, dirt roads. They wanted to help build a modern transportation infrastructure for the state.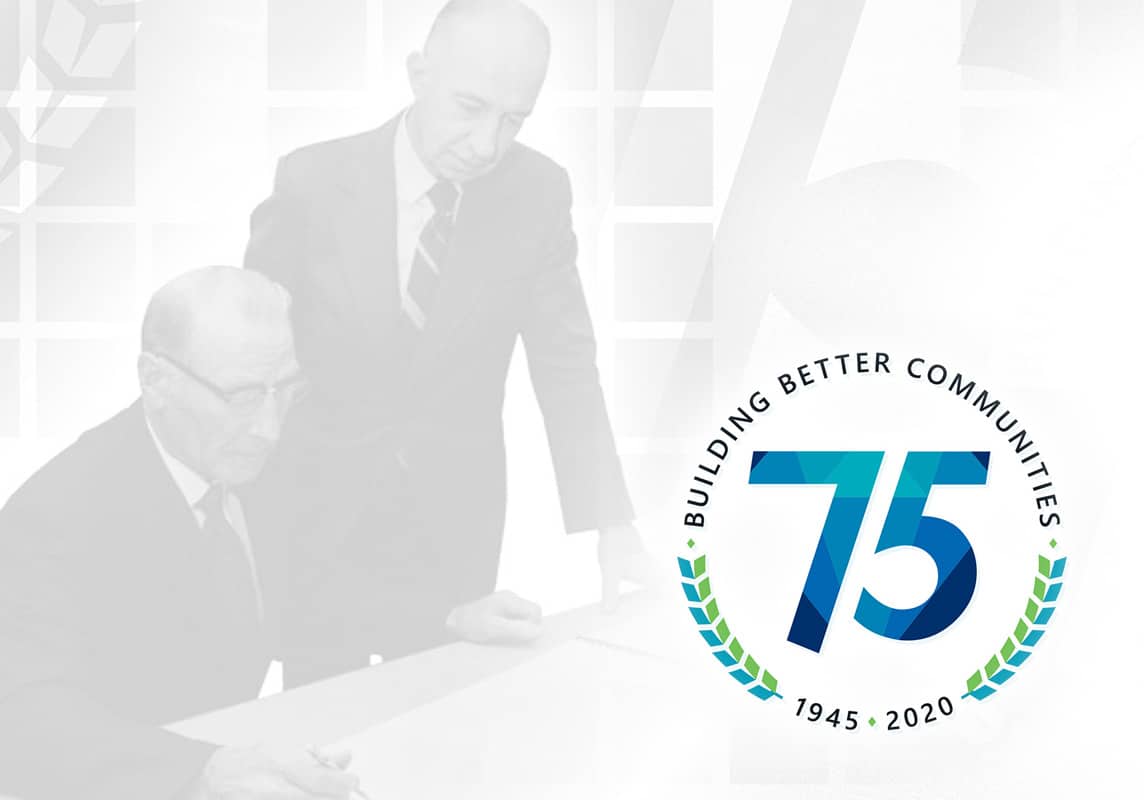 This original partnership blossomed into what Morrison-Maierle is today—a Top 500 Design Firm with more than 300 employees in 11 offices in three states.
President and CEO Scott Murphy said, "The past 75 years and the wonderful partnerships we've built gives me hope for a continued bright future at Morrison-Maierle. As always, I am thankful to work with and for my fellow employee-owner colleagues during our 75th anniversary and into the future."
As a firm, Morrison-Maierle has many internal and community events planned throughout the year to mark its 75 years in business such as:
A video series sharing stories about Morrison-Maierle's history, employee-owners, people, communities and its future.
Twelve $750 scholarships to graduating seniors—one in each office's community and one for a selected employee-owner's child. These scholarships symbolize Morrison-Maierle's commitment to building its future workforce.
Celebrate in October during Employee-Owner Month.
While much has changed over the past 75 years, our core values of integrity, respect, commitment, and excellence remain resolute. We are delighted to celebrate this anniversary with our clients, communities, and employee-owners—and look forward to the next 75.