Kalispell, Montana
Cornelius Hedges Elementary
Safer Schools, Healthier Communities
As part of their vision to completely remove lead from the drinking water in all school buildings, the Kalispell School District hired Morrison-Maierle to design a solution for removing and replacing the contaminated plumbing, piping, and fixtures at Cornelius Hedges Elementary.
This multi-layered project involved robust testing for hazardous materials in the school's pipes, flooring, wall installations, architectural finishes, insulation, and paint. After pinpointing the specific areas causing the contamination, Morrison-Maierle engineers worked hand in hand with the school district and their testing agency to develop construction documents to solve the issue.
The plan involved selectively removing the contaminated plumbing piping and fixtures while retaining the clean parts of the system. We competitively bid the project out to get the best price and provided construction oversight to ensure a quality final product.
Owner and Client
Kalispell Public School District
Location
Kalispell, Montana
Services and Highlights
Architectural finishes

Complex teaming structure

Completed the project during a compressed summer construction season

Funding agency management

Hazardous materials testing

Drinking water abatement

Plumbing engineering

Retrofit design

Collaborated closely with the school district

Subconsultant management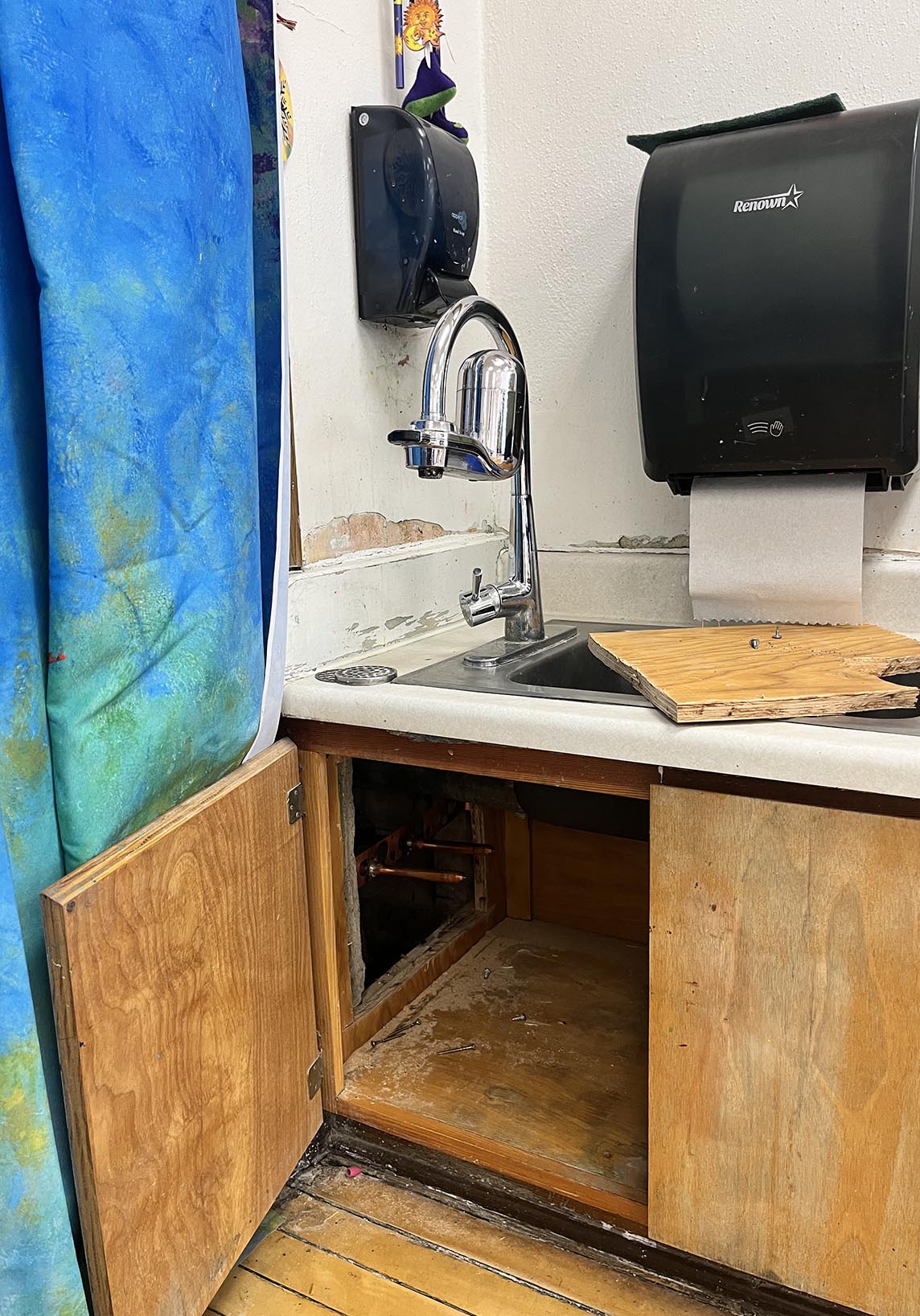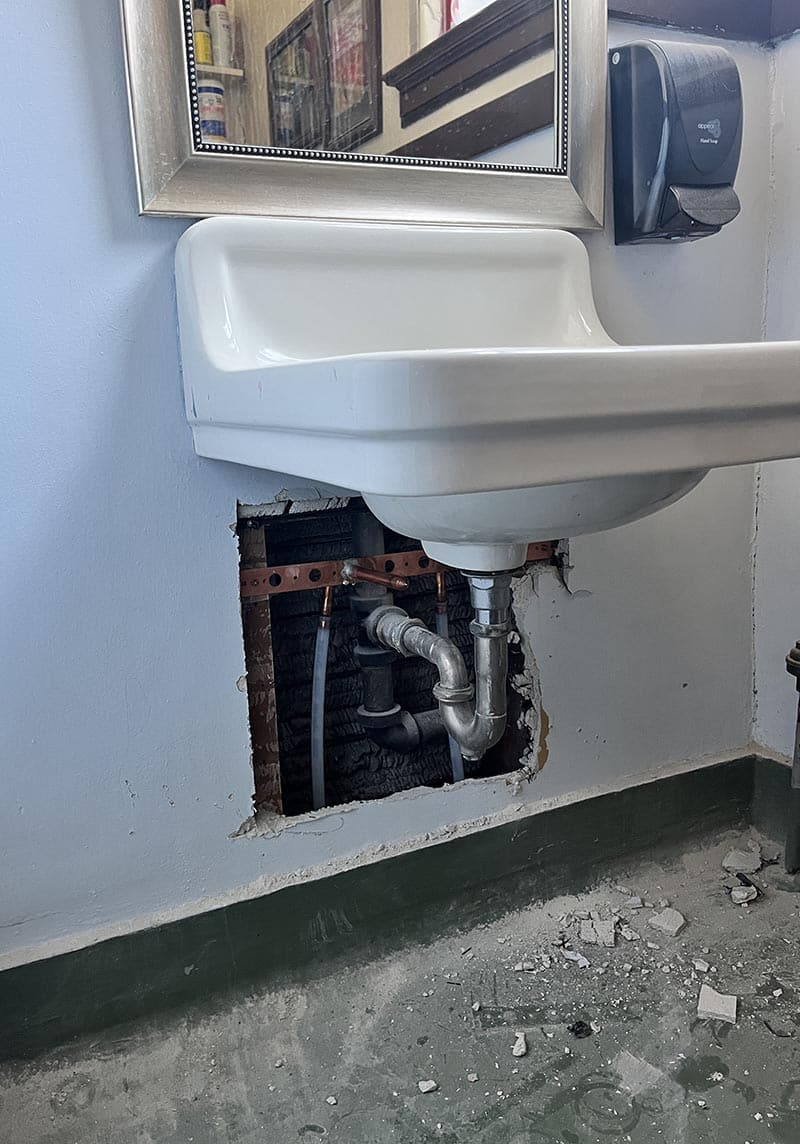 Updating Band-Aid Fixes with Solutions Built to Last
Unfortunately, lead in drinking fountains and other fixtures is not a new problem, and testing has been mandatory in Montana for several years. Through this testing, schools can identify a "hot spot" or problem area and use one of several temporary solutions, including adding filters behind contaminated fixtures, shutting the water source off completely, or posting an out-of-order sign.
However, none of these solutions permanently fix the problem, and many have significant downsides like increased maintenance or reduced access to drinking or other water. Traditional testing identifies a contaminated output—such as a sink or drinking fountain—but it won't necessarily illuminate the specific issue.
At Cornelius Hedges Elementary, we wanted to find a solution that would permanently fix the problem without added maintenance costs or restricted water access. To achieve this, we took a multi-part approach that included:
Using a robust, individualized testing method—above and beyond what the state requires—to pinpoint exact problem areas.
Identifying problem areas and developing plans for removing the specific contaminant in that location.
Replacing and updating the piping and fixtures that were causing the contamination.
Working with an architectural sub-consultant to finalize construction.
Unlike many other retrofit projects, plumbing and engineering needs set the direction for the entire team.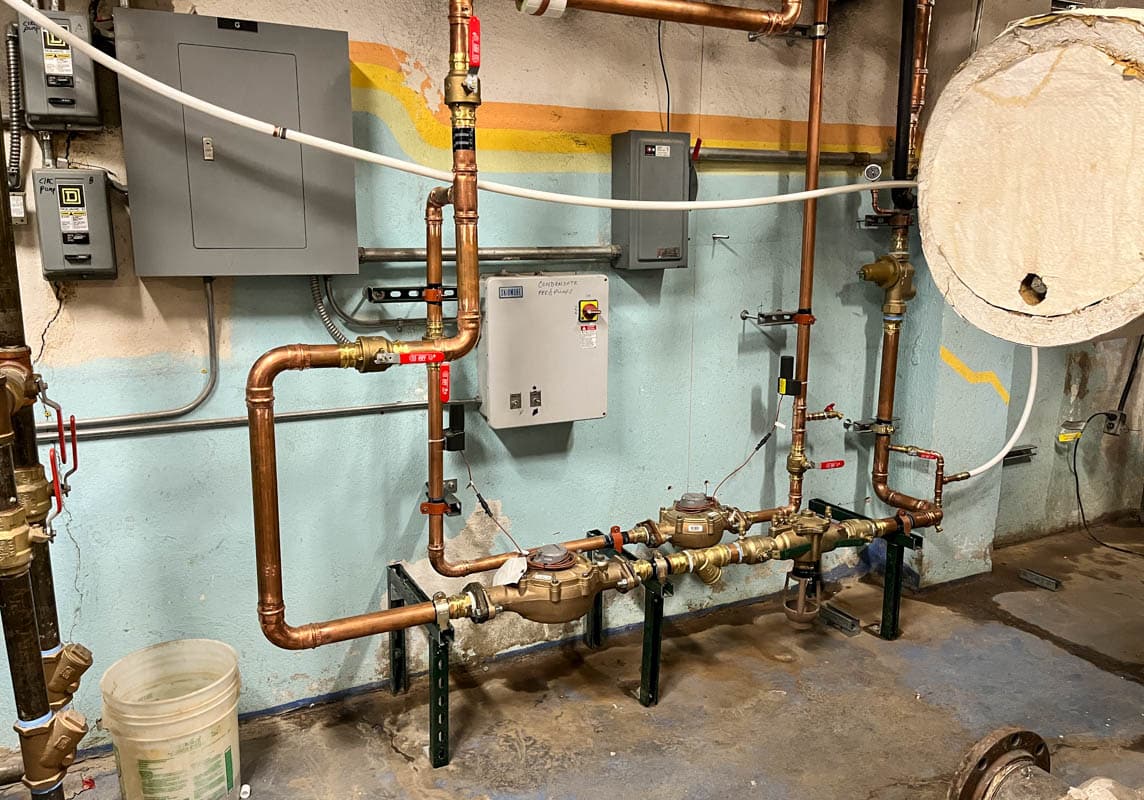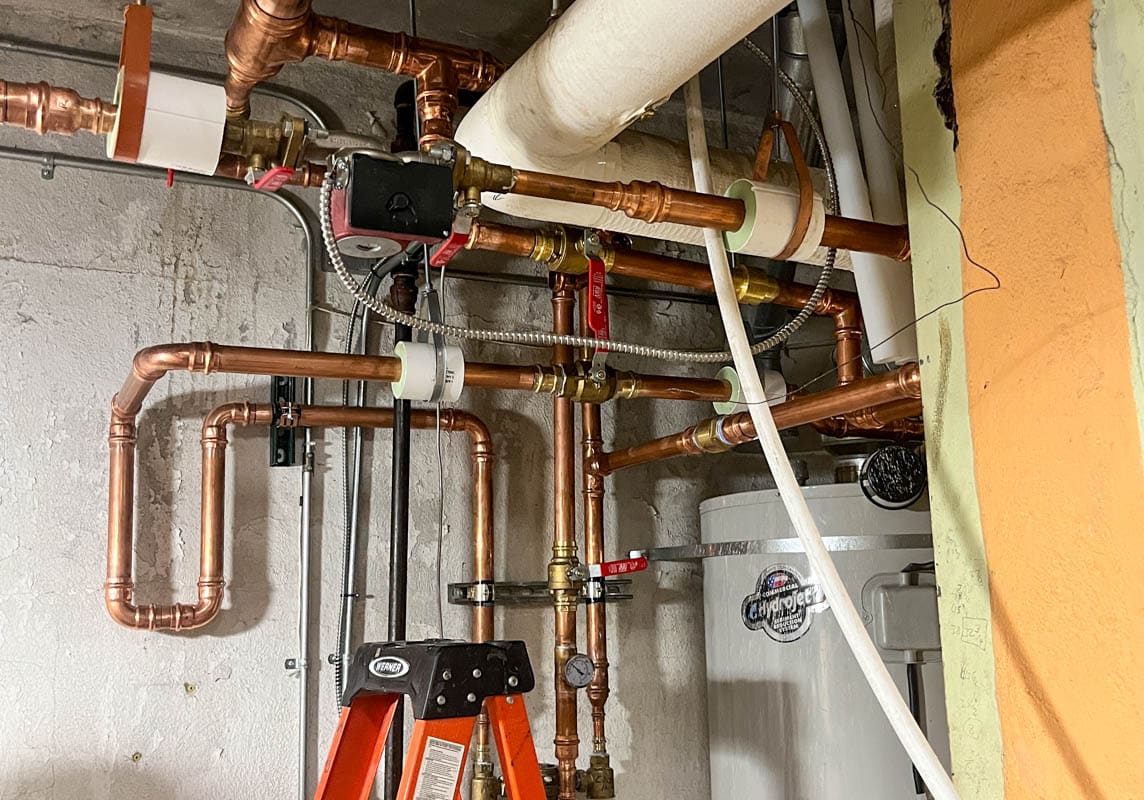 Overcoming Labor and Staffing Challenges with Phased Planning
We scheduled lead abatement work around the Kalispell School District's school and activity schedule. Due to labor and staffing shortages in the area since the pandemic, we knew we could only achieve this compressed timeline if we developed a phased approach for the projects.
By breaking the project up into smaller phases, we had more manageable chunks, which allowed us to bid the work out to multiple contractors. Although this complicated the process, we were able to use additional labor to achieve more over the short summer break.
Lead abatement projects are not limited to educational facilities. If you think your building may need an assessment, let's meet to discuss strategies and options for your facility.
Get in touch with Tom Coburn today