Near Drexel, Montana
I-90 Rockfall Design-Build
A Cost-Effective Solution for Increased Safety
Interstate 90 is a vital east-west transportation corridor through the Rocky Mountains, and any traffic interruption adversely impacts traffic and commerce. In western Montana, of a particular issue is the ongoing threat of landslides on the shoulder and roadways.
In spring 2013, unusually wet conditions caused several large rockslide areas between mileposts 24.1 and 24.6 on Interstate 90. A large boulder rolled onto the highway at one location, causing a severe accident. MDT immediately installed temporary rock containment rails, cleared the interstate, and undertook a highly technical slope stabilization construction. They decided to pursue a design-build process that allowed them to move ahead at an accelerated pace due to the unstable conditions.
In spring 2014, a third slide closed down the westbound lanes at milepost 6.5, resulting in a long-term closure of the westbound lanes. The proximity of this incident allowed the engineering team to quickly address this problem, and they added it to the current project.
Client
Montana Department of Transportation
Awards
2015 Montana ACEC Engineering Excellence Award
Services and Highlights
Structural design

Safety engineering

Grading design

Survey during design and construction

Right-of-way services

Environmental permitting

Design-concept analysis

Risk assessment

Constructability review

Construction-cost estimating

Construction inspection and quality assurance

Change-order negotiation and processing

Construction-schedule maintenance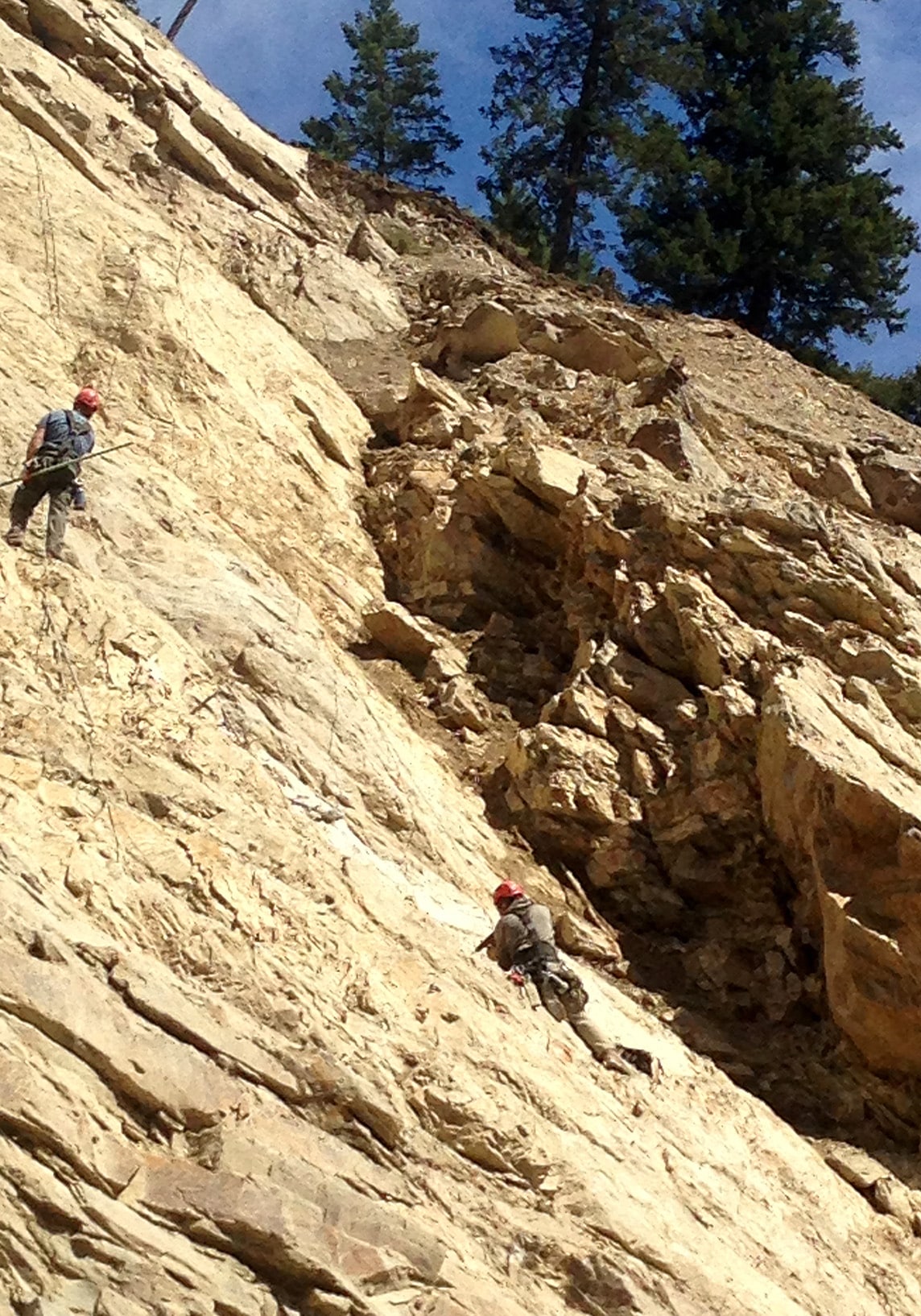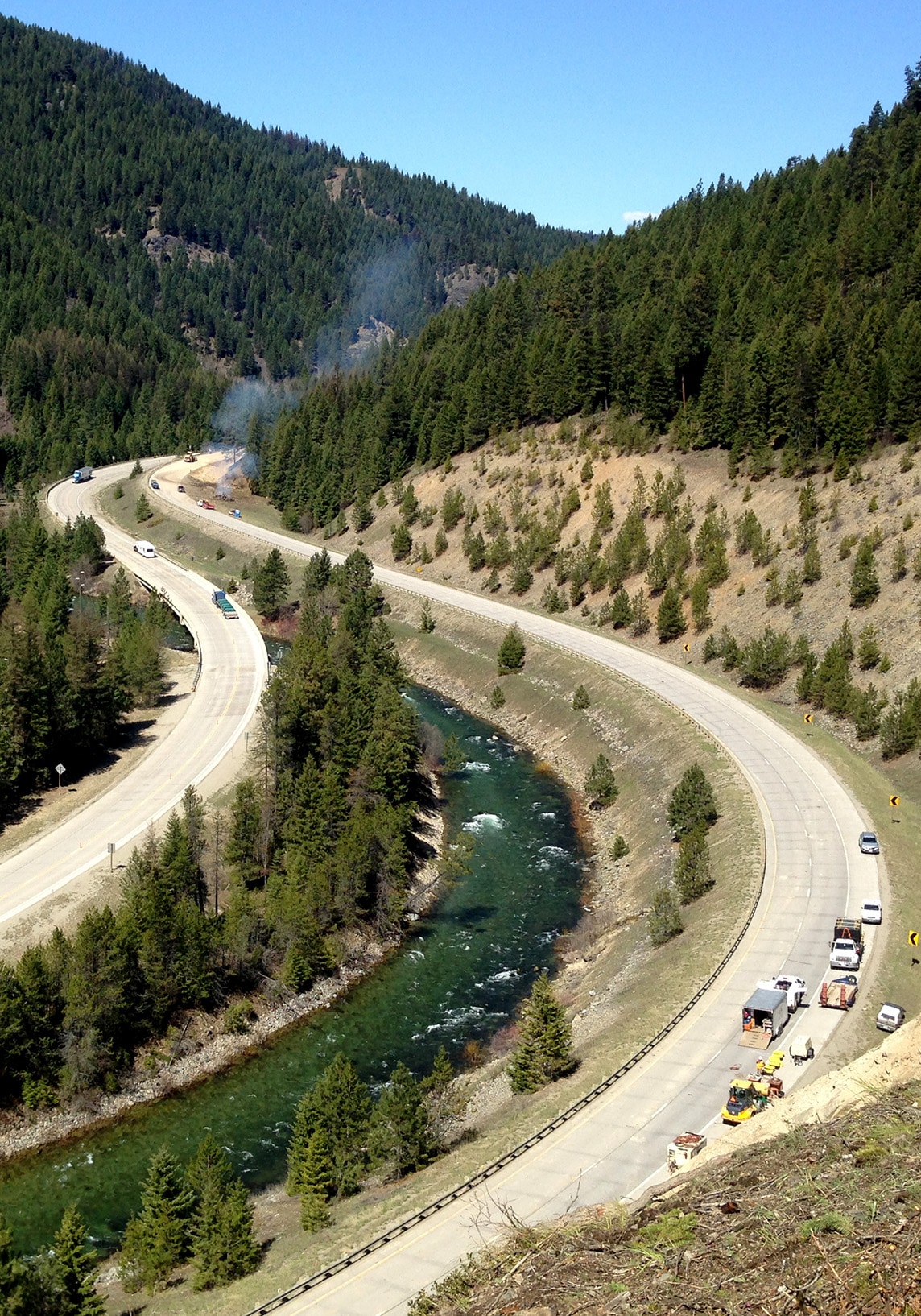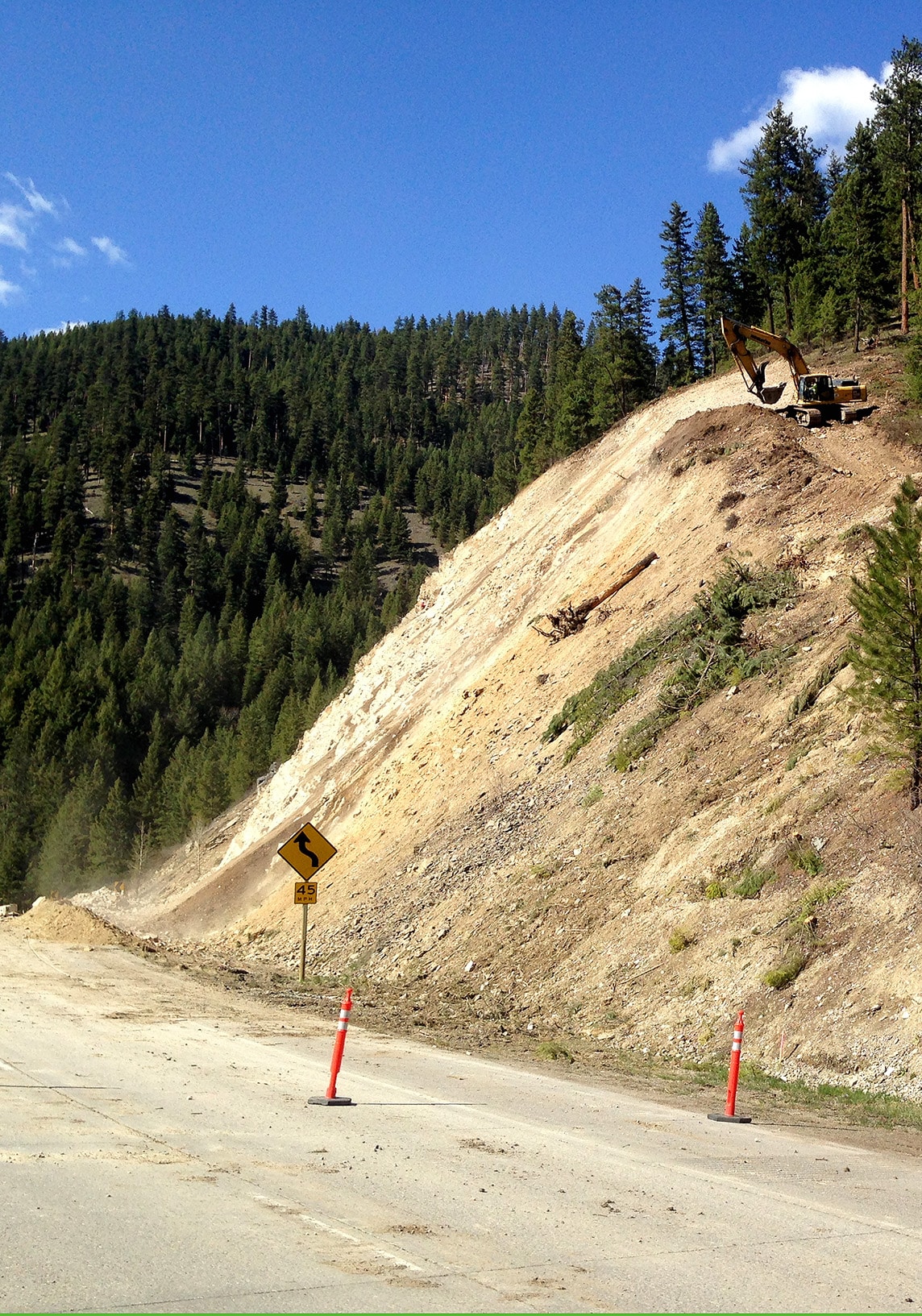 New Technology Provides Sound Solution
This project provided the opportunity to apply new technology to the MDT slope maintenance program. Although design-build is considered a higher-risk approach to construction, it can provide the opportunity to apply innovative technology not generally seen with standard design-bid-build contracting. Based on the fact the project was completed on schedule and well within budget, this proved to be the case for this project.
Working closely with MDT, the engineering team helped pave the way for new and emerging technologies that can be used by other consultants and MDT designers. This project is now considered a case study because it used the following new engineering technologies:
Non-evasive blasting that reduced costs and improved safety.
Rockfall attenuators that greatly reduced the potential for further rockslides.
Barrier wall rockfall fencing that was easy to install and did not adversely impact the function of the tall barrier as a safety measure was a highly effective way to contain rock chips.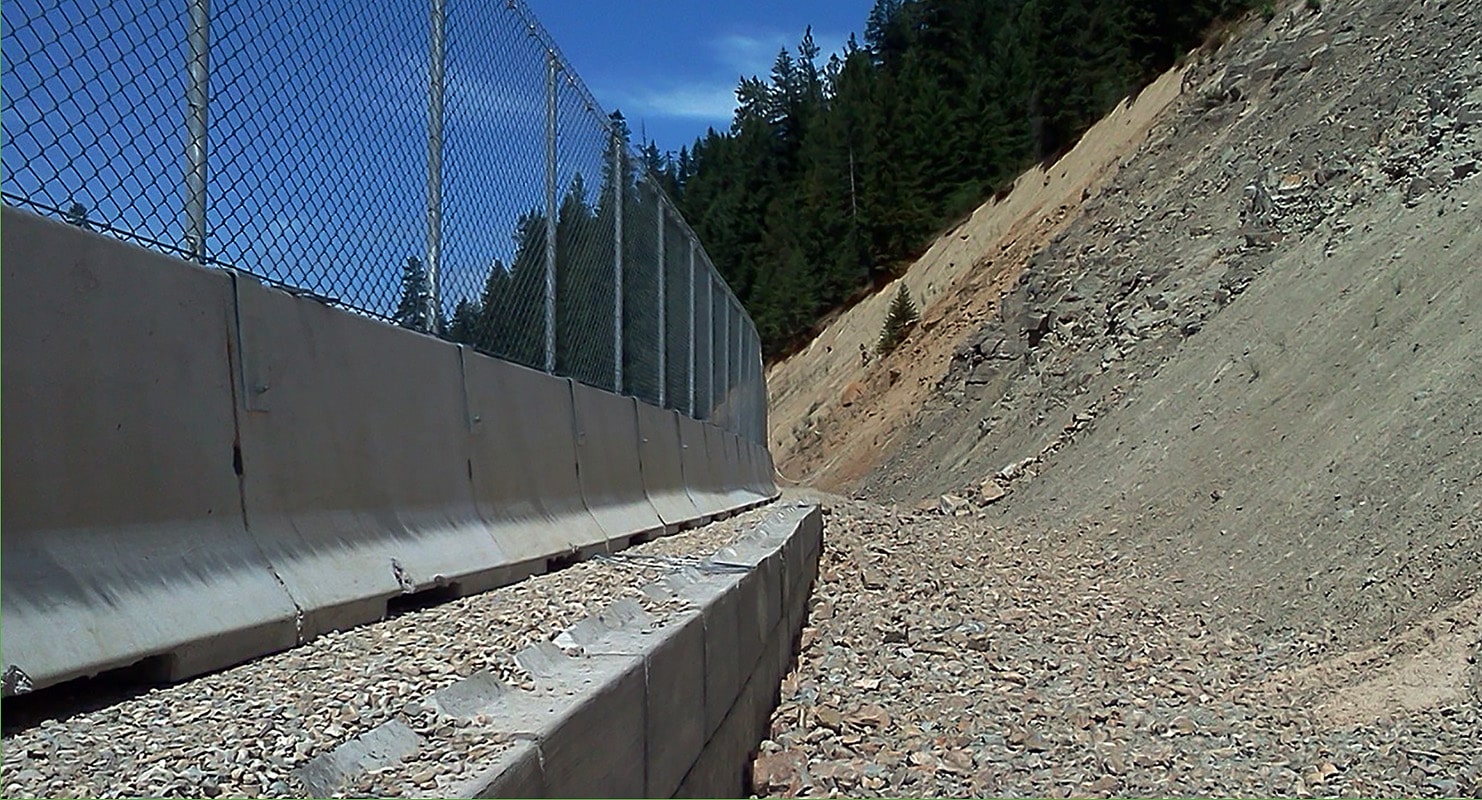 Fast Schedule with Several Considerations
MDT used a design-build approach to deliver this project on an accelerated production schedule, which had never been done on a high-profile geotechnical stabilization project in Montana. Rapid design and delivery of construction documents required an intense focus on quality assurance.
The analysis of slope failures is highly specialized. Predicting slope failure on a non-homogenous bedrock stratum without sufficient exploratory drilling required state-of-the-art software and real-world experience.
Maintenance of traffic was also an important consideration. Design and construction of interstate crossovers needed to be coordinated with other projects in the area. Likewise, construction sequencing had to be planned around Montana's unpredictable winter weather. Crossovers are not allowed during the winter.
Construction also needed to follow environmental regulations that protect nesting songbirds. Sequencing was coordinated around the April 15-August 15 migratory nesting period.
Rockslide slopes can be extremely hazardous work environments. The team provided specialized training in climbing, the use of rockfall netting, secondary safety personnel, and an in-depth safety program.