Valmy, Nevada
Marigold Mine Tank Structural Assessments
Certification for Ultimate Safety
Minimizing risk is a large part of the mining business. For SSR Mining and its Marigold mine located in Nevada, things are no different.
The Marigold mine uses a cyanide solution to leach gold from raw material. Safe and effective use, storage, and management of cyanide at the mine site not only ensures the health, safety, and welfare of the surrounding community and environment but helps protect the nearly 400 employees of the mine.
Services & Highlights
Structural engineering analysis and assessment of three cyanide storage tanks

Marigold mine was the first mine to be certified under the International Cyanide Management Code

Assessment helps ensure health, safety, and welfare of the community and employees

Conducted interviews with nondestructive testing contractor

Used the mine's historic data in the assessment report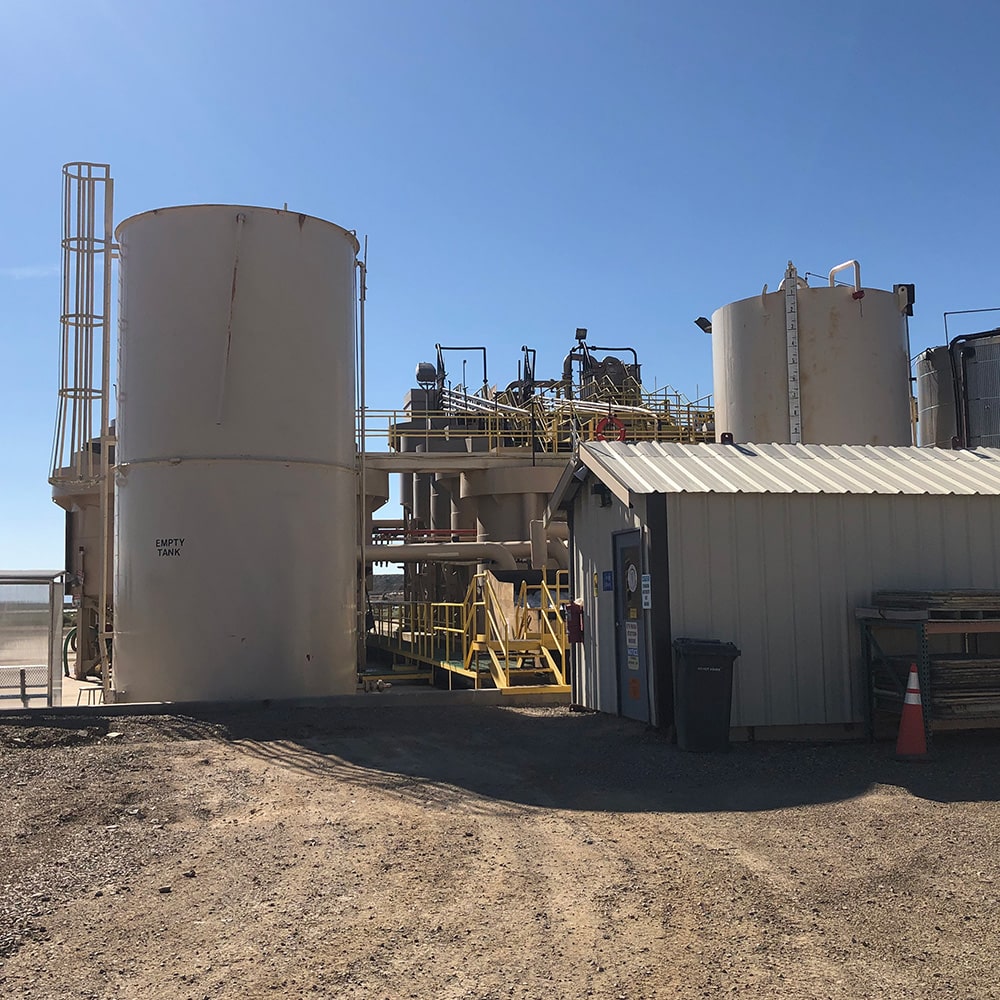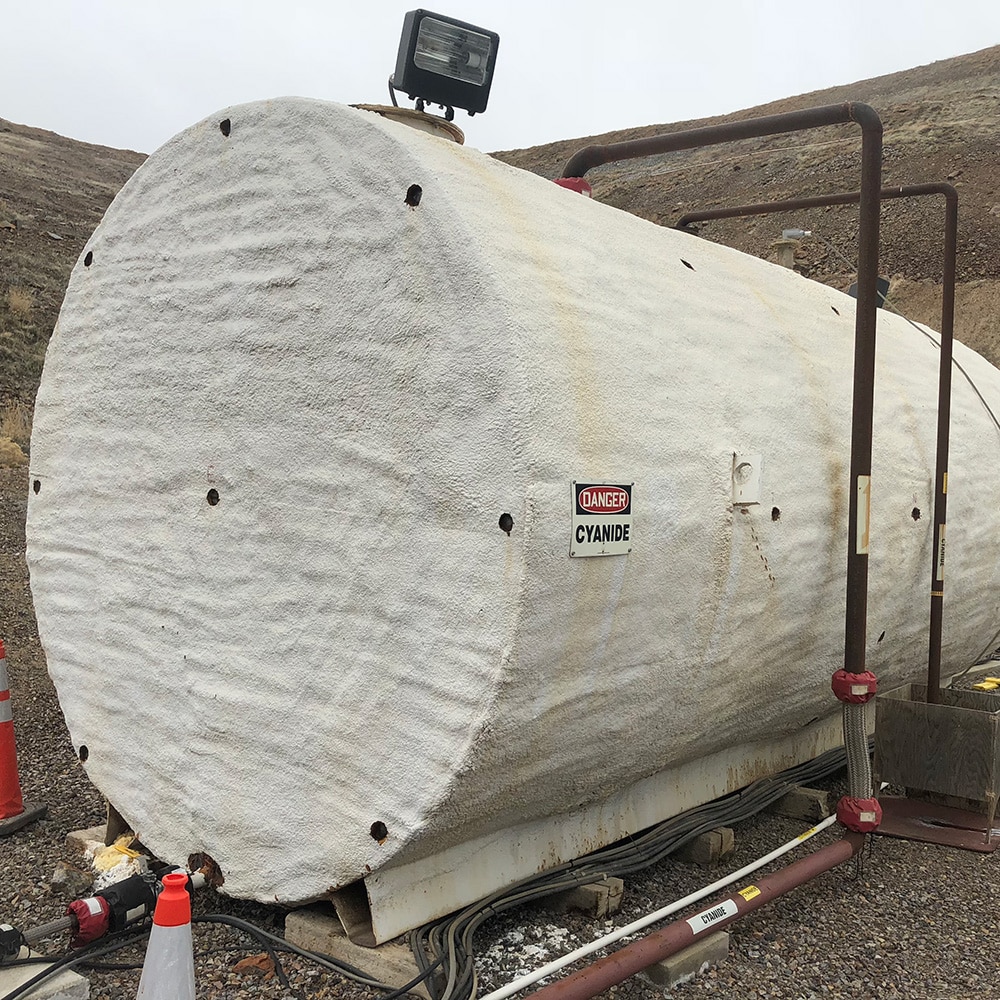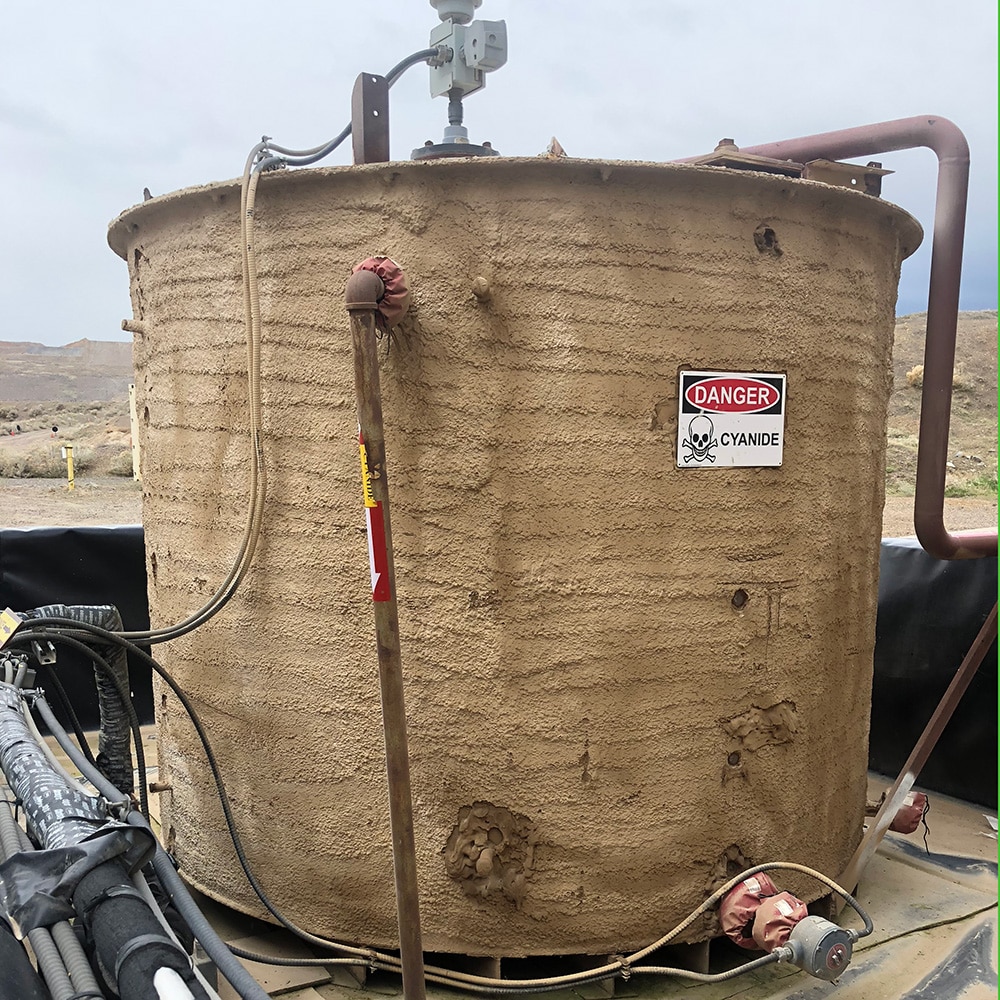 In 2007, the Marigold mine became the first operating gold mine in the world certified as fully compliant with the International Cyanide Management Code, which is a voluntary industry program for companies involved in the production of gold through the cyanidation process. The Marigold mine has been recertified in compliance with the International Cyanide Management Code each time it has been audited by the International Cyanide Management Institute, with the fourth successful recertification occurring in 2018.
Establishing expert opinions on the continued operation of cyanide equipment and facilities helps minimize the risks associated with the use, storage, and handling of the chemical.
SSR Mining hired Morrison-Maierle to conduct a non-destructive structural assessment of three cyanide liquid holding tanks at the Marigold mine. SSR Mining sought input from experts in the field of structural engineering to assess the safety of the continued operation of the storage tanks onsite.
To complete this assessment, Morrison-Maierle gathered all available historic data from the Marigold mine and developed a database for past nondestructive testing. Building on this past information, we conducted a site visit to observe the cyanide holding tanks in 2018. We also interviewed a nondestructive testing contractor to confirm their testing procedures were sound and that there were no concerns with data collection. Finally, we prepared a letter, signed and sealed by a structural engineer, providing our opinion on the acceptable continued operation of all 3 cyanide storage tanks.
SSR Mining had previously established a robust and standardized testing protocol and retained several years of data when we first began assessment services. This information was invaluable to providing a confident assessment of tank integrity.