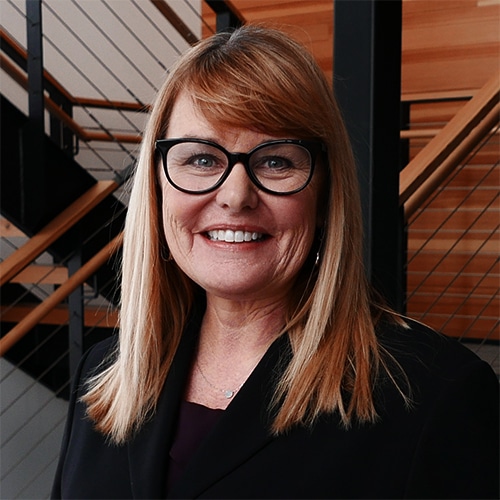 Board Chair, Vice President, and Industrial Market Group Leader
PE
Debbie Johnston
With nearly three decades of experience, Debbie Johnston leads Morrison-Maierle's Industrial Market Group and is Chair of the Board of Directors.
Specializing in mine site design related to process modifications and optimizations, the industrial team delivers projects that help extend the life of mines. Her team focuses on helping clients and sites to solve problems to optimize their operations and meet new regulations. Their work enriches both mining operations and the communities that benefit from mining operations.
Debbie finds great value in community service, and she finds a multitude of ways to stay involved. In addition to the Morrison-Maierle Board, she also serves on Morrison-Maierle's Executive Committee. Outside of the company, she is on the Board of the Missoula Economic Partnership and Chair of their Investor Relations Committee. She also serves as Vice Chair of the Missoula City/County Board of Health and serves on the Transportation Policy Coordinating Committee for the Missoula Metropolitan Planning Organization.