Butte, Montana
Butte-Silver Bow Wastewater Treatment Plant MBR Upgrades
Improving Effluent in the Mining City
Butte- Silver Bow faced pressures to improve their wastewater discharge quality to Silver Bow Creek because of tightening permit limits. In addition, Superfund Site efforts to return Silver Bow Creek from an industrial sewer to a thriving mountain stream included improving the treatment plant effluent. The city and county of Butte-Silver Bow hired Morrison-Maierle to design and construct multiple upgrade projects that would significantly improve the quality of the treated effluent returning to Silver Bow Creek and create opportunities for Butte-Silver Bow to reclaim treated effluent for irrigation and industrial reuse.
As a result of this project, the removal of ammonia and reduced nutrients and heavy metal discharges into Silver Bow Creek helped improve aquatic habitat in the headwaters of the Clark Fork and Columbia River systems.
New chemical, biological and physical treatment processes are at the heart of the Butte-Silver Bow Wastewater Treatment Plant (WWTP) Phase 2 MBR Upgrade project as part of one of the largest membrane bioreactors (MBR) in the upper Rocky Mountains.
Client
The City and County of Butte-Silver Bow
Award
Montana ACEC Engineering Excellence Award
Services and Highlights
Implementation and operation of the first largest MBR facility in the Rocky Mountain region.

Unique funding, regulatory, and implementation approach.

Project management services.

Full-service construction management services.

Structural engineering improvements to existing facilities for new technologies.

Highest level of energy efficiency for new buildings.

High-speed turbo compressors replaced traditional blower technology for bioreactor aeration and membrane air scour systems.

New water supply system reuses high-quality effluent rather than domestic water.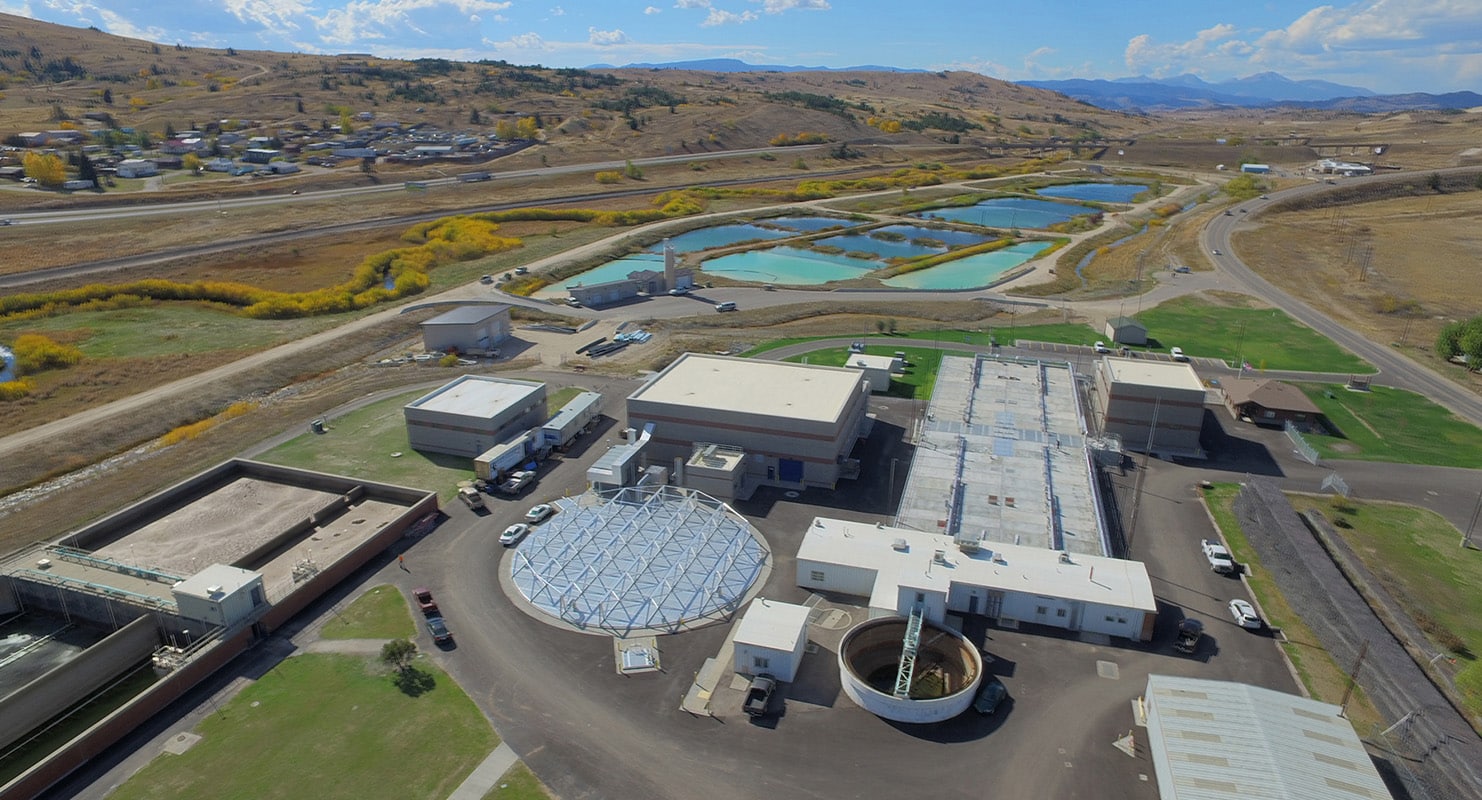 The project's biggest engineering and construction challenges included dealing with heavy metals and organic compounds from Superfund sites in the soil and shallow groundwater under the WWTP while also staging construction to ensure continuous facility operations and meeting discharge standards compliance.
Morrison-Maierle anticipated and encountered heavy metal contamination of soil and groundwater at the site in the early planning phases. However, the unexpected discovery of organic compound-contaminated groundwater from an adjacent Superfund site further complicated the project. As a result, the team evaluated alternative methods, which led to the decision to use MBR technology. An essential aspect of the design and construction solution was to minimize the construction duration and reuse as much of the plant's existing sub-surface basins as possible. These two goals pointed to keeping the new facility within a very small footprint resulting in a minimized dewatering duration and volume. The MBR technology provided these advantages.
This approach met design standards set by the DEQ and the Superfund standards set by the EPA. Morrison-Maierle facilitated cooperation and coordination of both agencies and ARCO because construction activities affected the operation of nearby Superfund-related facilities. This collaboration and evaluation/design effort led to one of the largest membrane bioreactor treatment systems in the northern Rocky Mountain region.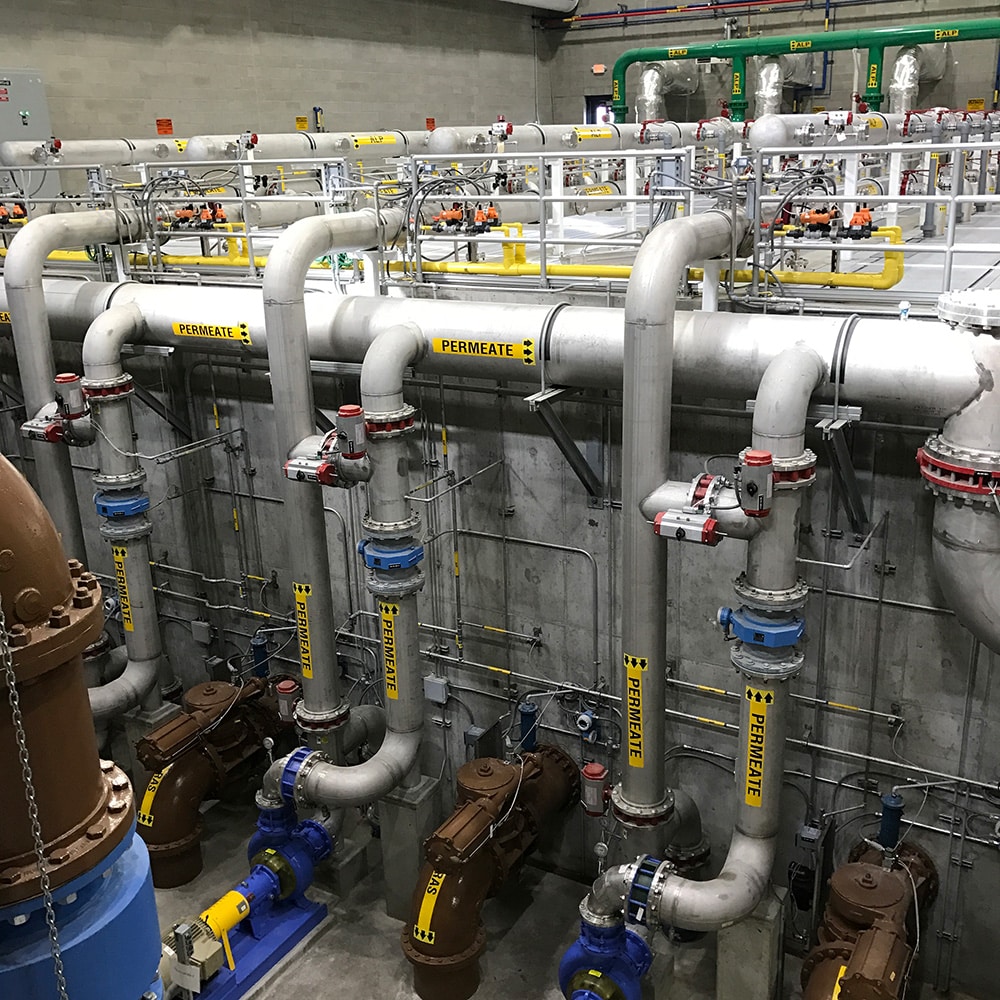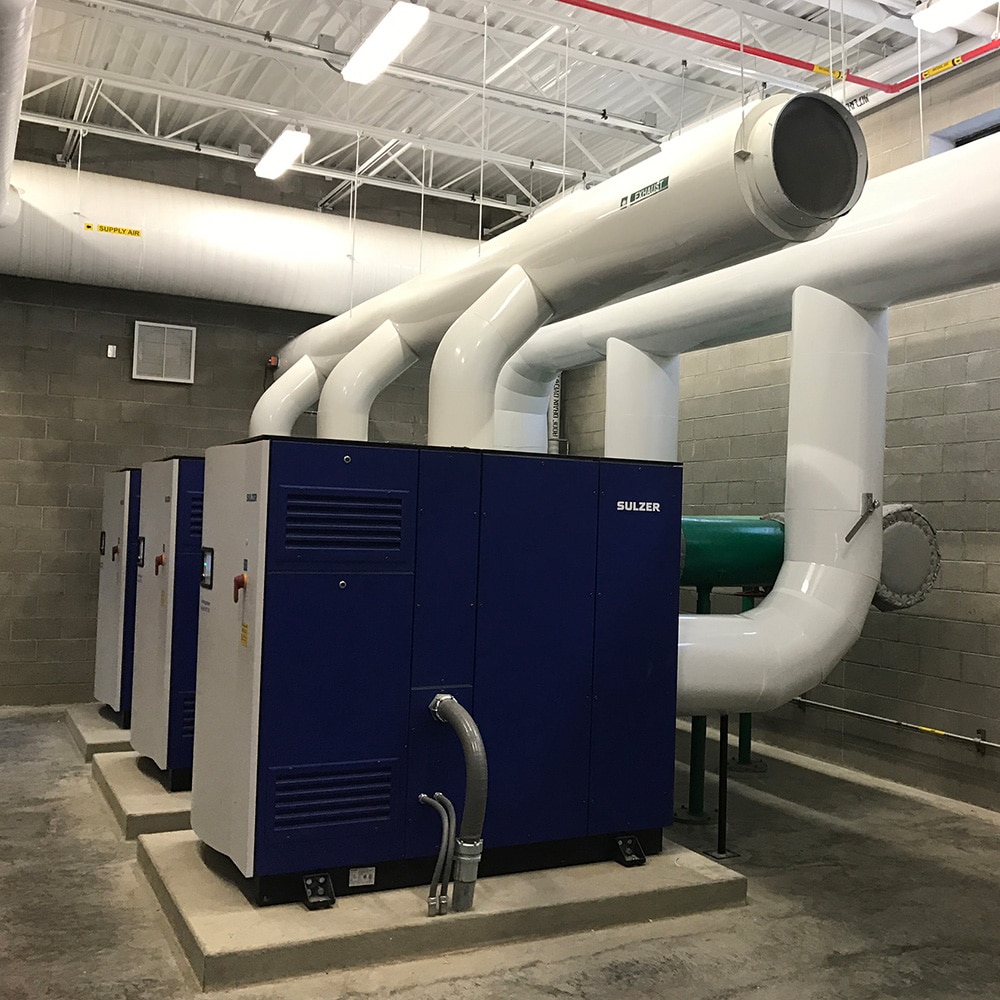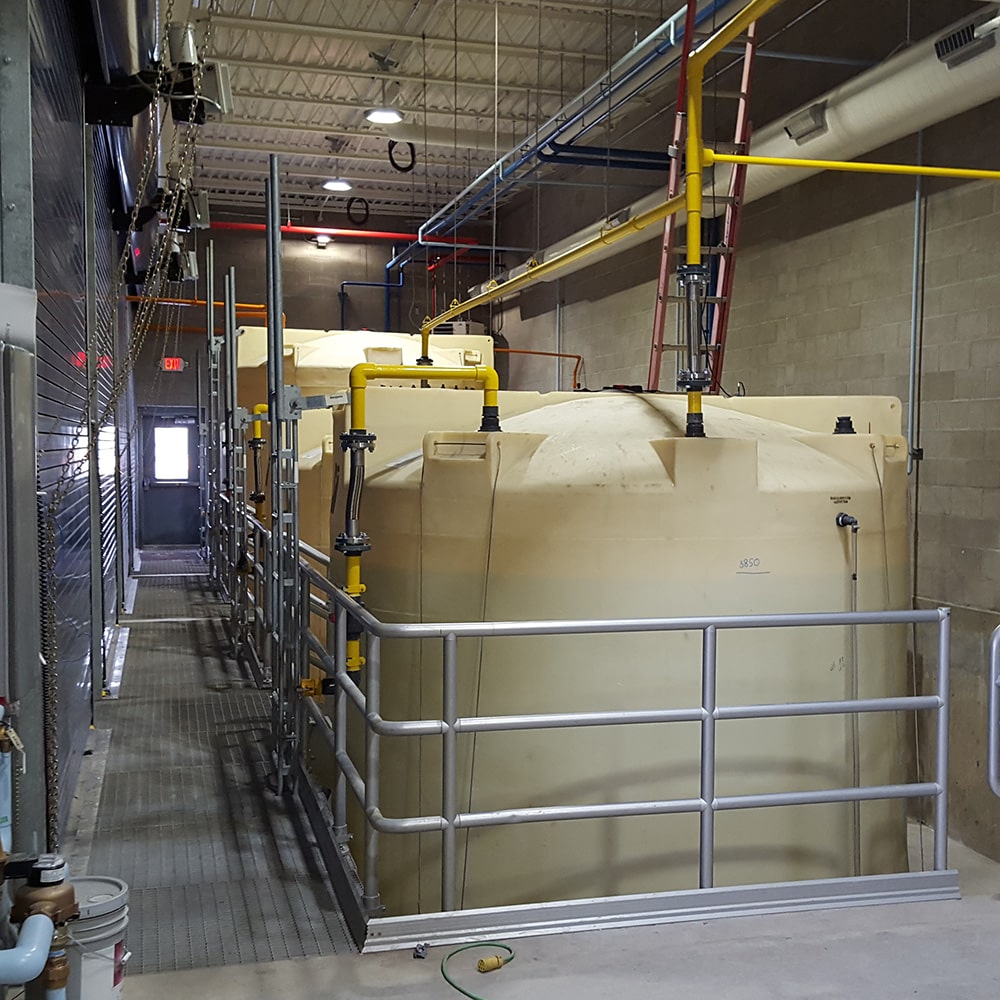 Reusing Infrastructure and Structural Modifications
Existing structures that were partially or wholly incorporated into the upgraded facility included the aeration basins and both secondary clarifiers. The aeration basins were incorporated into the new and larger bioreactor basins. Structural challenges in connecting the less than perfectly constructed existing basins to each other and the new basins were met. One secondary clarifier was repurposed to serve as an equalization basin. Structural modifications were needed to adjust elevations to avoid the need for an additional pump station. The second clarifier was removed, and the membrane basins were constructed in the hole it left to minimize the volume of excavated contaminated soils that needed to be hauled to a repository for this type of waste.
Several structural modifications were developed to make existing parts of the facilities functional and work with the new technologies. For example, the below-grade structures, including the aeration and digester basins, had to be reinforced to withstand groundwater pressure when emptied for maintenance. Morrison-Maierle used a unique approach by designing drilled helical piers for the existing basin slabs and topped them with a new concrete slab that now allows plant staff to dewater and inspect these structures without lowering the groundwater level at the site which would otherwise lead to discharging untreated and likely contaminated groundwater. This technique also saves significant costs when conducting routine maintenance.
The combination of elevated groundwater and poorly graded soils would also endanger the WWTP in a seismic event. Morrison-Maierle's structural team designed the 10,000-square-foot Membrane/Chemical Building to include drilled piles that will provide a stable foundation and prevent liquefaction in the event of an earthquake.