Mount Haggin, Montana
French Gulch and Moose Creek Restoration
Restoring a Stream and Floodplain
Morrison-Maierle's French Gulch and Moose Creek Restoration Project restored over four miles of stream and riparian floodplain on public land. This area, in southwestern Montana, was mined extensively in the late 1800s and left large remnant tailings piles in the floodplain. This left the area with no connection to a functioning floodplain. As a result, the streams lacked both fluvial and riparian habitats.
In order to restore this area, the team identified distinct reaches to serve as reference conditions to assess the varying levels of restoration based on the degree of impact. Morrison-Maierle used a combination of Light Detection and Ranging (LiDAR), topographic surveys, hydraulic analysis, and geomorphic bioengineering to design and permit this project. As a result, over 100 surveyed cross-sections of the stream channel were analyzed. The newly designed restoration areas with a connection to the floodplain were also used to determine shear stress values and identify particular areas that required more stability and roughness.
Client
Big Hole Watershed Committee
Location
Southwestern Montana near Mt. Haggin
Award
Montana ACEC Engineering Excellence Award
Services & Highlights
Survey of stream channel and inclusion with LiDAR dataset

Field investigations

Preliminary design of alternative and grant-funding assistance

Permit coordination and applications

Final design and biddding for construction

Construction observation and management

Completion of post-project monitoring and report to agencies for benefit verification

Permitting

Project was completed two months ahead of schedule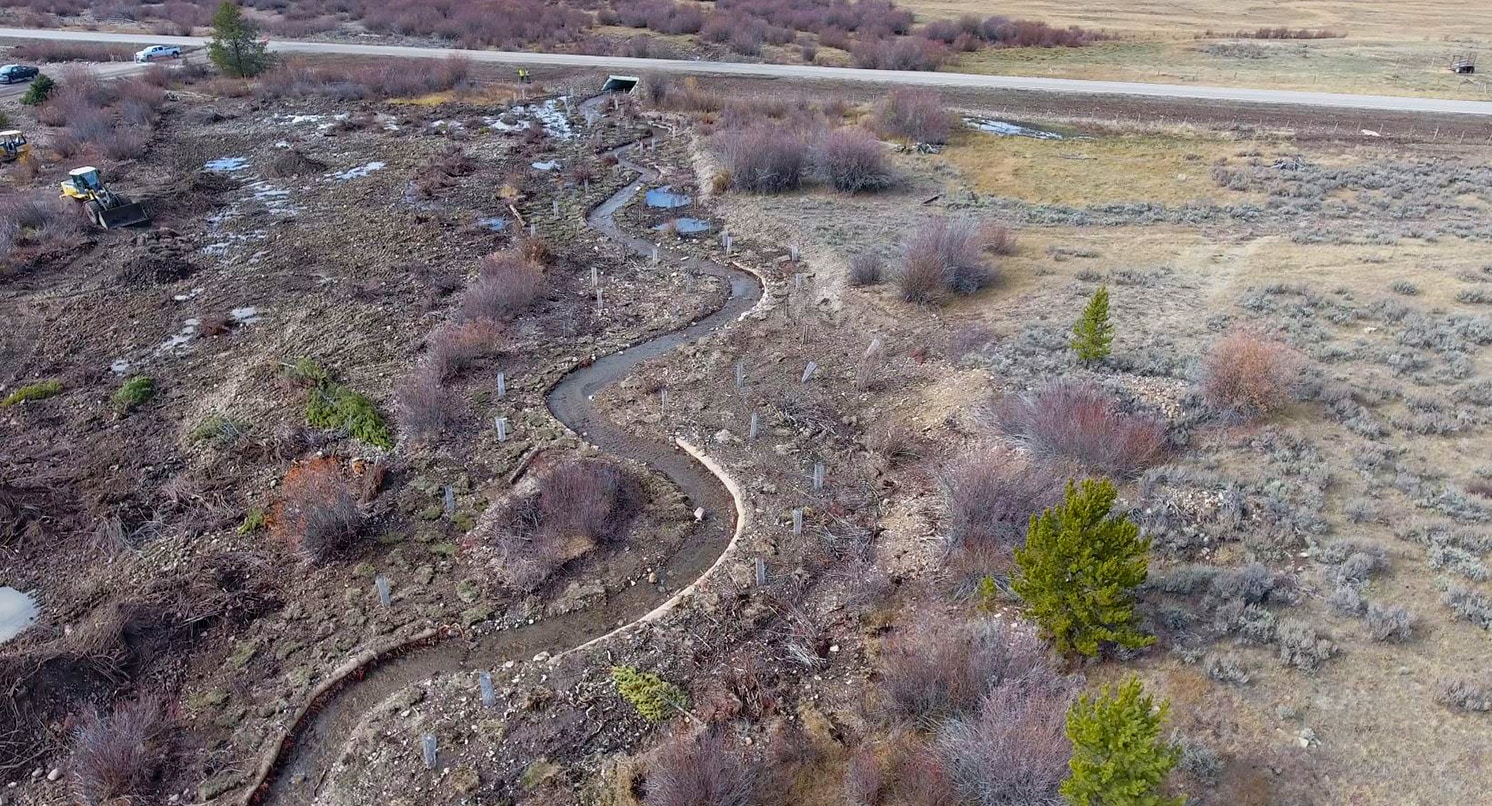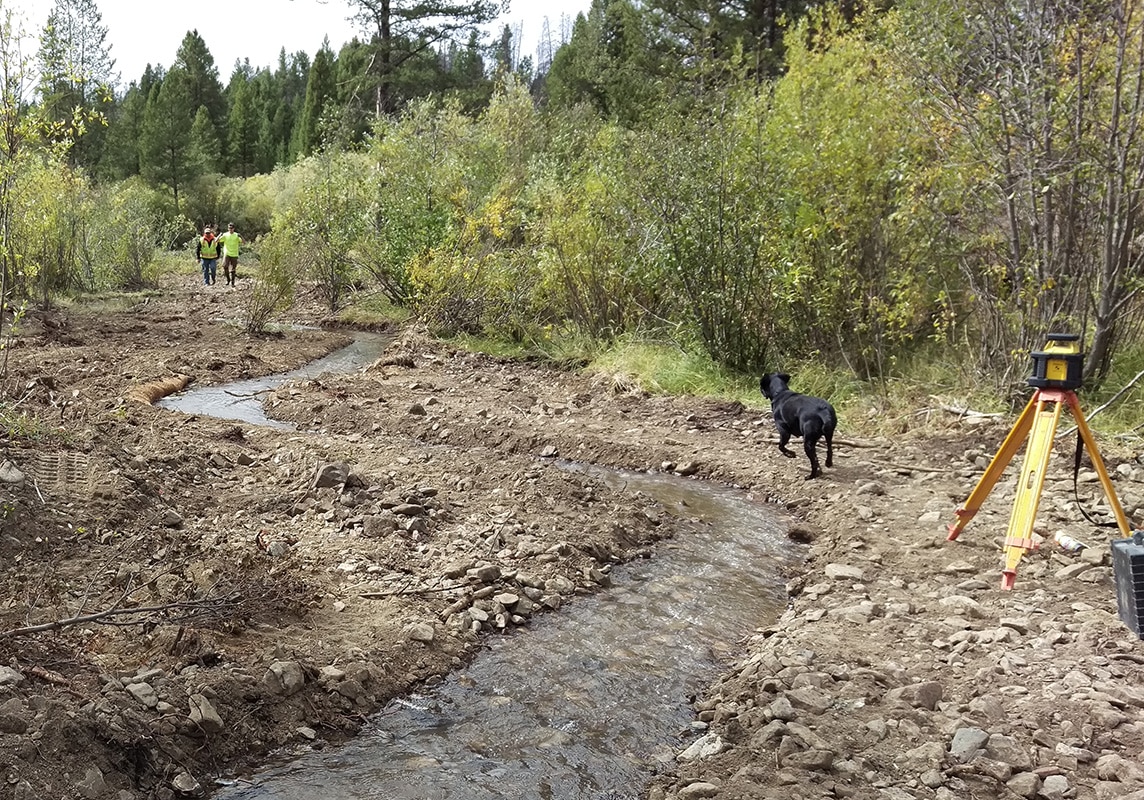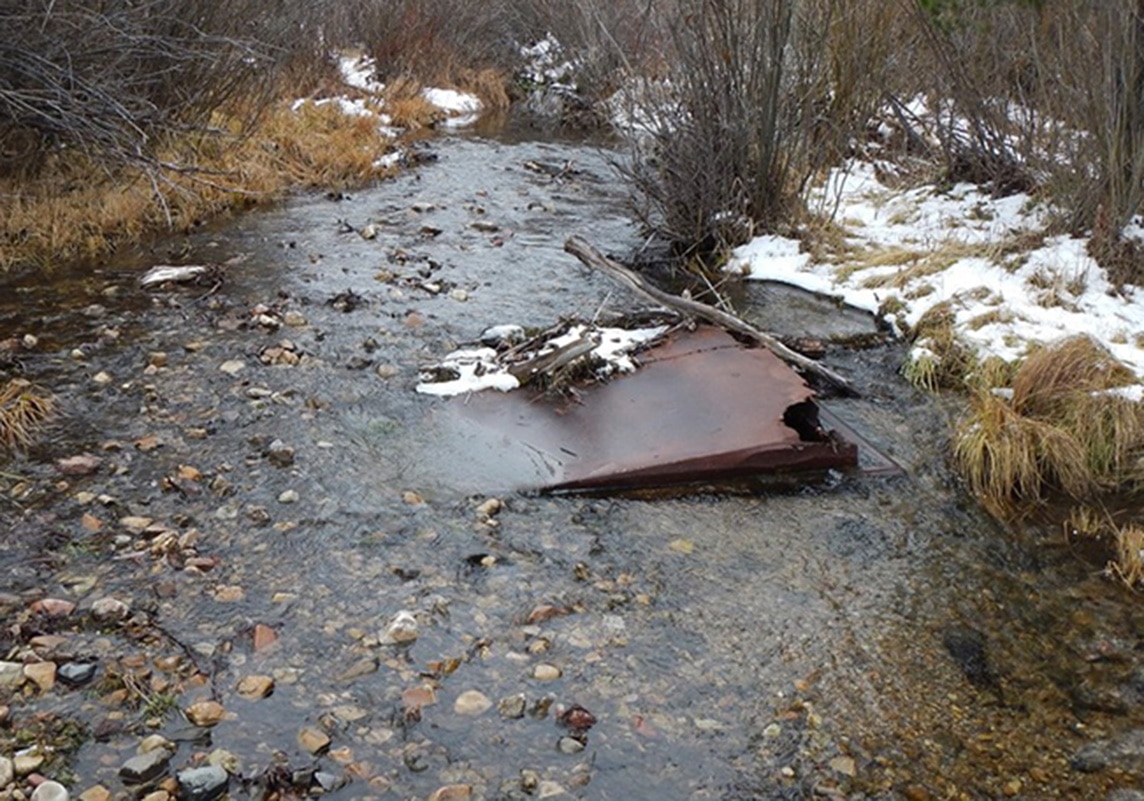 This large project required that the bioengineering design be flexible enough to accommodate a wide variety of earthwork, and management of large amounts of woody debris while ensuring that a significant revegetation effort was able to take place without accruing significant change orders. Additionally, Morrison-Maierle identified areas where the removal of remnant tailings was necessary to increase flood storage and riparian connection to French Creek. As a result, the area is now populated with native fish and all non-native species have been removed.
There are seven, distinct sections of the project that proved to be a challenge to lay out and define due to the wide variety of measures needed for restoration. In addition to these differences, several natural occurrences contributed to the complexity including the high water runoff this spring in the valley. The team made several contingency plans to protect the restoration during the first few years when it's most vulnerable. As a result of good planning and foreshadowing, the project weathered well the first year.
The short construction season in this high elevation had the team worried about what to do if bad weather hit and stopped work for the season. The Morrison-Maierle team again made plans for worst-case scenarios as it would have been a challenge to stop work and make sure the site was stable over the winter and for the spring thaw. Construction had to be completed in one season. The project was finished two months ahead of schedule and under budget.
Related Projects

Allendale Canal and Fish Screen
Phillipsburg, Montana
Allendale Canal and Fish Screen is part of the Flint Creek Water Project, owned by the Montana Department of Resources and Conservation (DNRC) and operated by the Flint Creek Water Users Association.

French Gulch and Moose Creek Restoration
Mount Haggin, Montana
The French Gulch and Moose Creek Restoration Project restored over four miles of stream and floodplain on public land that had been extensively mined in the 1800s.