Kalispell, Montana
Immanuel Lutheran Communities
Care for an Aging Population
Driven by their core values of compassion, excellence, respect, integrity, and stewardship, Immanuel Lutheran Communities (ILC) provides care for the aging. ILC's business model and values-based practices help provide a safe, supportive, and encouraging home environment for its residents.
Over the years, Montana's Flathead Valley saw an increasing number of people seeking the care that Immanuel Lutheran Home provided. Responding to this growth, Immanuel Lutheran Communities decided to move forward with what was the largest venture they had ever undertaken.
Morrison-Maierle's work for ILC includes the Memory Care Renovation and Addition, Skilled Nursing Building Renovation, Long Term Care Remodel, The Villas Independent Living Community, and Buffalo Hill Commons Remodel.
Location
Kalispell, Montana
Size
Projects include the Memory Care Renovation and Addition, Skilled Nursing Building Renovation, Long Term Care Remodel, The Villas Independent Living Community, and Buffalo Hill Commons Remodel.
Services and Highlights
Structural engineering

Mechanical engineering

Electrical engineering

Site civil engineering

Planning for water, sewer, and electrical utility needs

Accommodations for stormwater detainment and treatment demands

Designed a "resident-friendly" fire alarm system

Renovation and new construction

HVAC for an indoor pool and spa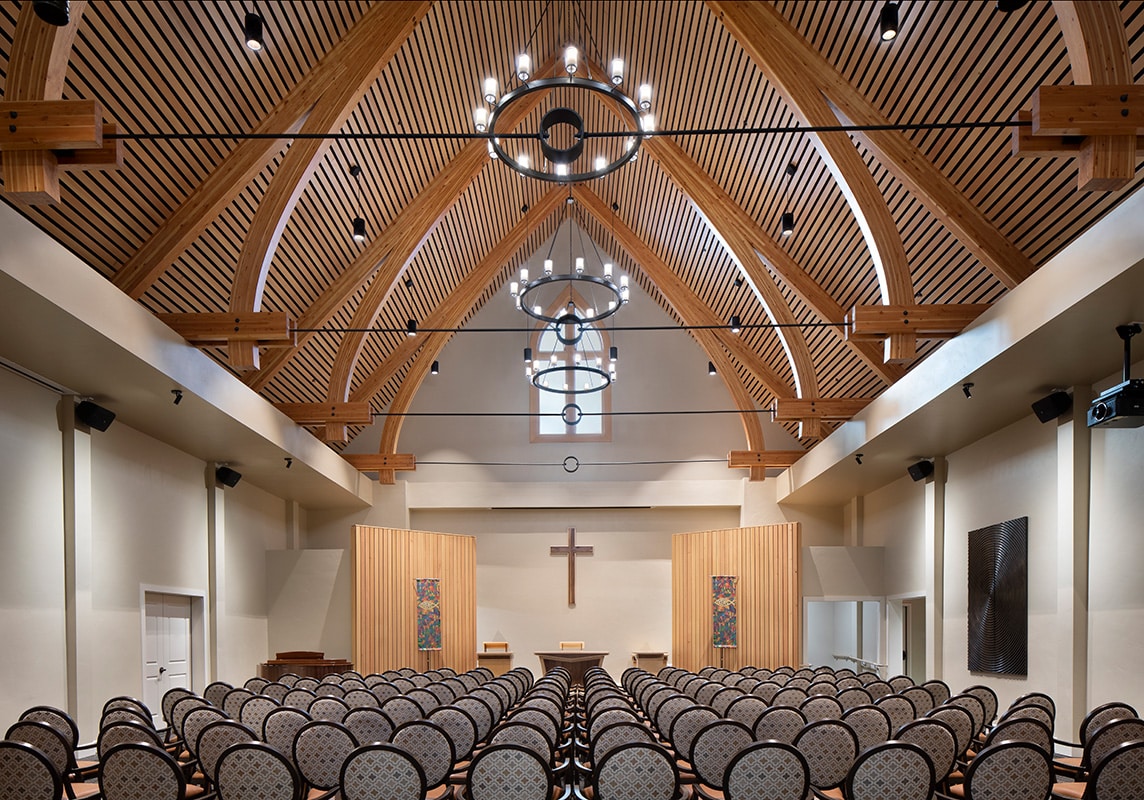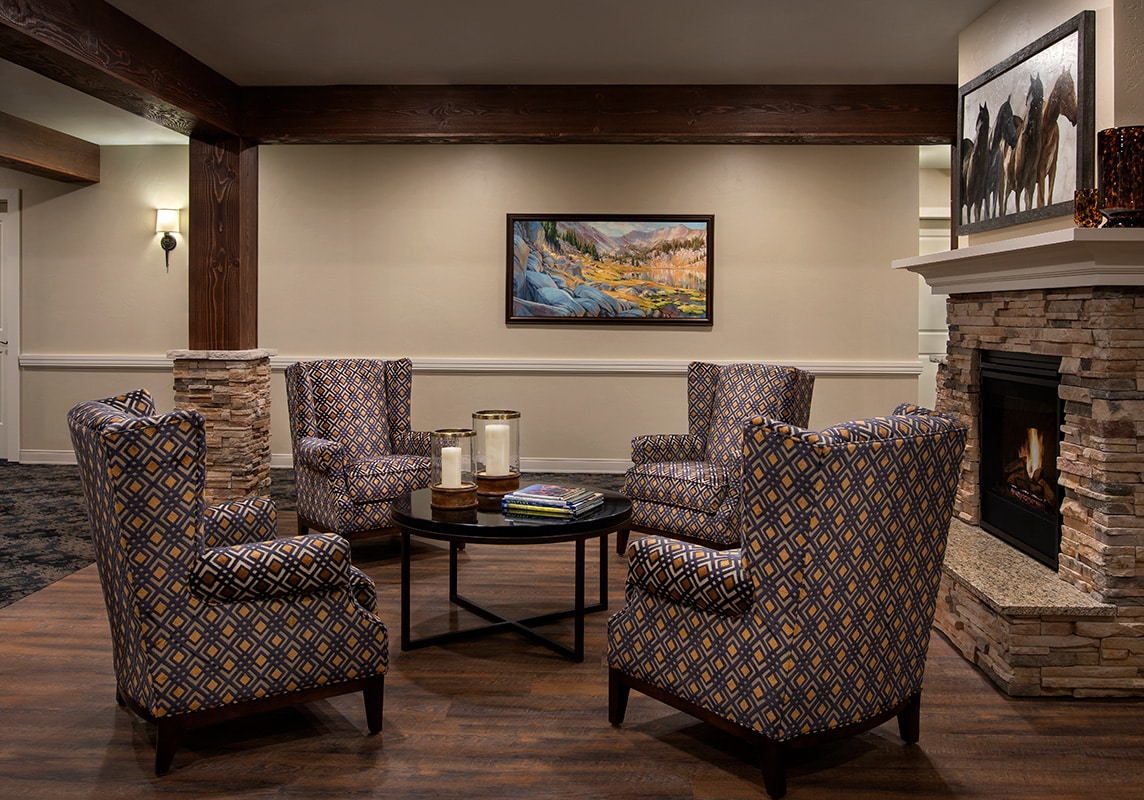 Meeting a Growing Demand for Services
To meet growing demand, ILC wanted to upgrade and build new facilities. Engineering design and construction for this expansion took place over nearly five years, beginning with renovating the existing "Bratsburg" memory care wing. Thirty-three resident units were completely updated with fully controlled heating and cooling, new lighting, and networked nurse-call and fire alarm systems.
This renovation included a 1,000 sq. ft. kitchen and dining space, a new 1,100 sq. ft. physical therapy gym addition, and a new main nurses station with remote terminals in the resident wings for improved staff efficiency, resident safety, and service quality.
At the same time, expansion design plans moved to the new "Lodge" facility—a 24-unit memory-support resident wing that included a large kitchen addition and dining room renovation. ILC's vision also included another facility dubbed "The Villas." They include 36 independent living apartments, a therapy pool, below-building parking, and an auditorium with a seating capacity of 150.
The final step was the complete renovation of the oldest portions of the original Immanuel Lutheran Home with upgraded HVAC heating, cooling, and ventilation systems, a fire alarm system, and new LED lighting.
Overall, the project had construction costs near $28M, with 80,000 sq. ft. of new construction, including "The Lodge" and "The Villas," and over 70,000 sq. ft. of large-scale remodel improvements to therapy spaces and the original Immanuel Lutheran Home.
A Multidisciplinary Approach
Morrison-Maierle provided innovative engineering design expertise from our multiple disciplines on this project, including civil, structural, mechanical, plumbing, and electrical.
In addition, the team helped plan and secure the necessary water, sewer, and electrical utility needs, working closely with the City of Kalispell staff to verify the design and access requirements. This multi-phased project made the most of every square foot available, presenting a significant challenge. Morrison-Maierle worked with geotechnical engineering studies, city officials, and landscape designers to creatively accommodate anticipated stormwater detainment and treatment demands. We used intermediate stages of construction to complete the project in steps before the new building and renovation designs had even been finalized.
The home's fire alarm system was noncompliant, so the team updated it to meet current codes and ADA requirements. It included a design that replaced the traditional, loud fire alarm "horns" with a less-jarring "chime" alarm. This seemingly small design change improved residents' quality of life, many of whom are living with Alzheimer's disease or dementia and are not necessarily capable of taking the appropriate action to protect themselves in the event of the fire alarm.
Similar Values for Project Success
Morrison-Maierle's core values of integrity, commitment, respect, and excellence align closely with those of the Immanuel Lutheran Communities. Morrison-Maierle brought these values to the forefront of this project. Every decision was reflected in the mutual commitment to better our community and the lives of those around us.